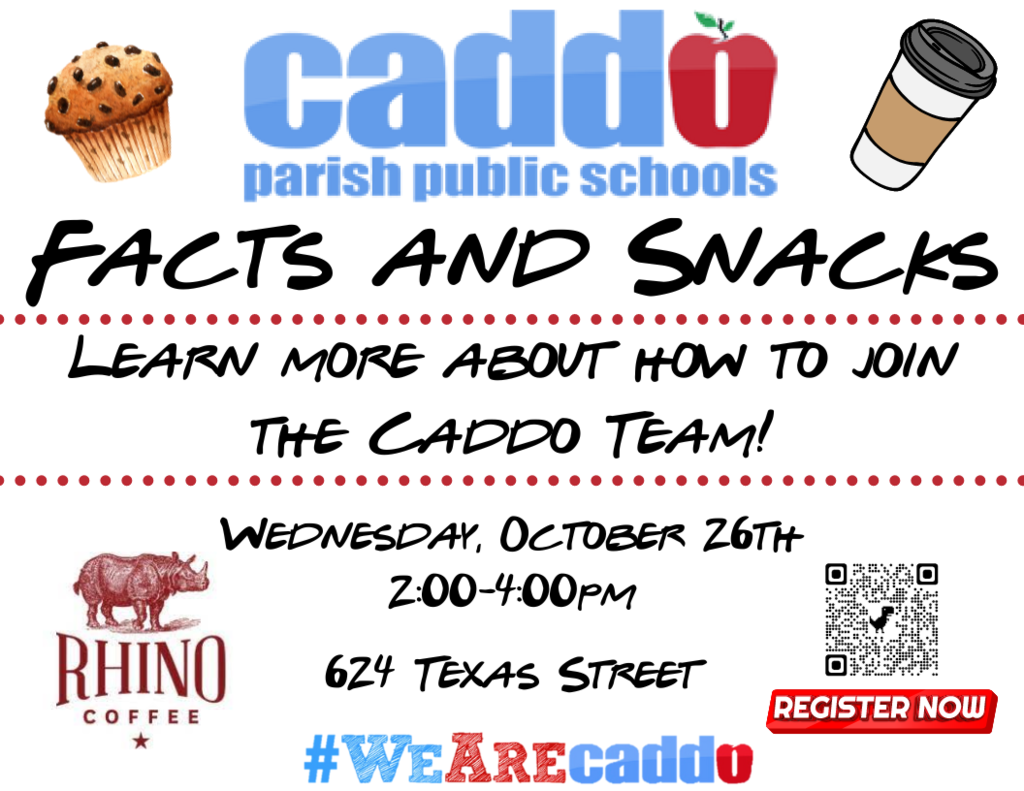 Classroom Visits and Book Fair Monday, September 12th @ 8:30-9:00 in classrooms Grandparents of students in Pre-K & K Tuesday, September 13th @ 8:30-9:00 in classrooms Grandparents of students in 1st Grade Wednesday, September 14th @ 8:30-9:00 in classrooms Grandparents of students in 2nd Grade Thursday, September 15th @ 8:30-9:00 in classrooms Grandparents of students in 3rdGrade After your classroom visit, don't forget to take your grandchild to the Book Fair! Grandparents & parents may take students to the book fair any day during the week if you stop by the office. We will call your child down for you. The Book Fair is open Monday-Friday the week of September 12- 16 from 8:30-2:15. On Friday, it will close at noon. Classroom visits will only take place during the Grandparents' Day times above.
Caddo Parish Virtual Day - This Friday (Sept. 2) will be a teacher work day and a virtual day for students. Students will not come to school on Friday. Your child will be responsible for completing an activity that will be due on Tuesday, September 6th, after the Labor Day Holiday. Thank you for your continued support!

This week, as we prepare for even more buses to be on the road, we urge you to be more aware of school bus and pedestrian safety during your morning and afternoon travels. Let's work together for a great start to the 2022-2023 school year! #WeAreCaddo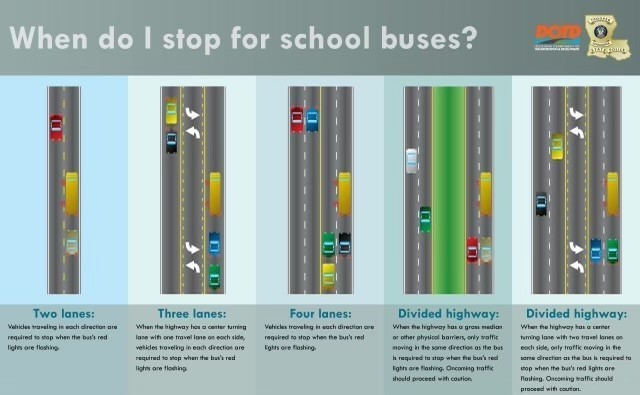 APPROVED! This afternoon the Caddo Parish School Board unanimously approved an increase in the daily rate of pay for substitute teachers, substitute office clerks, and substitute secretaries. We are grateful to the Board for their continued commitment to our students and staff and efforts to remain competitive in recruiting and retaining the highest quality staff across our district.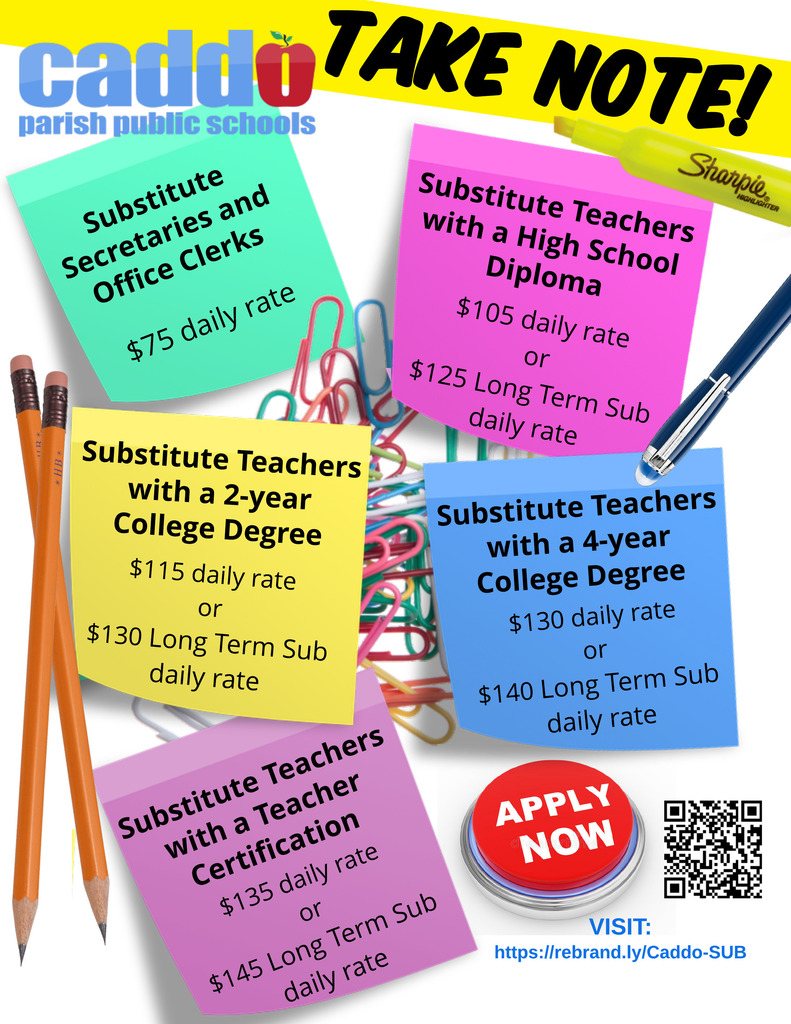 This school year, Caddo will continue to offer newly hired certified educators a $1,000 signing bonus! Interested educators can meet with a recruiter in person this Wednesday, July 13, from 9am to 11am OR 1pm to 3pm. Bring your resume and a friend to 3908 Joplin Avenue to the Wanda Gunn Professional Development Center. You can also register for a call if you cant be there in person by clicking here:
https://rebrand.ly/RR2022
For more information, please email
teachcaddo@caddoschools.org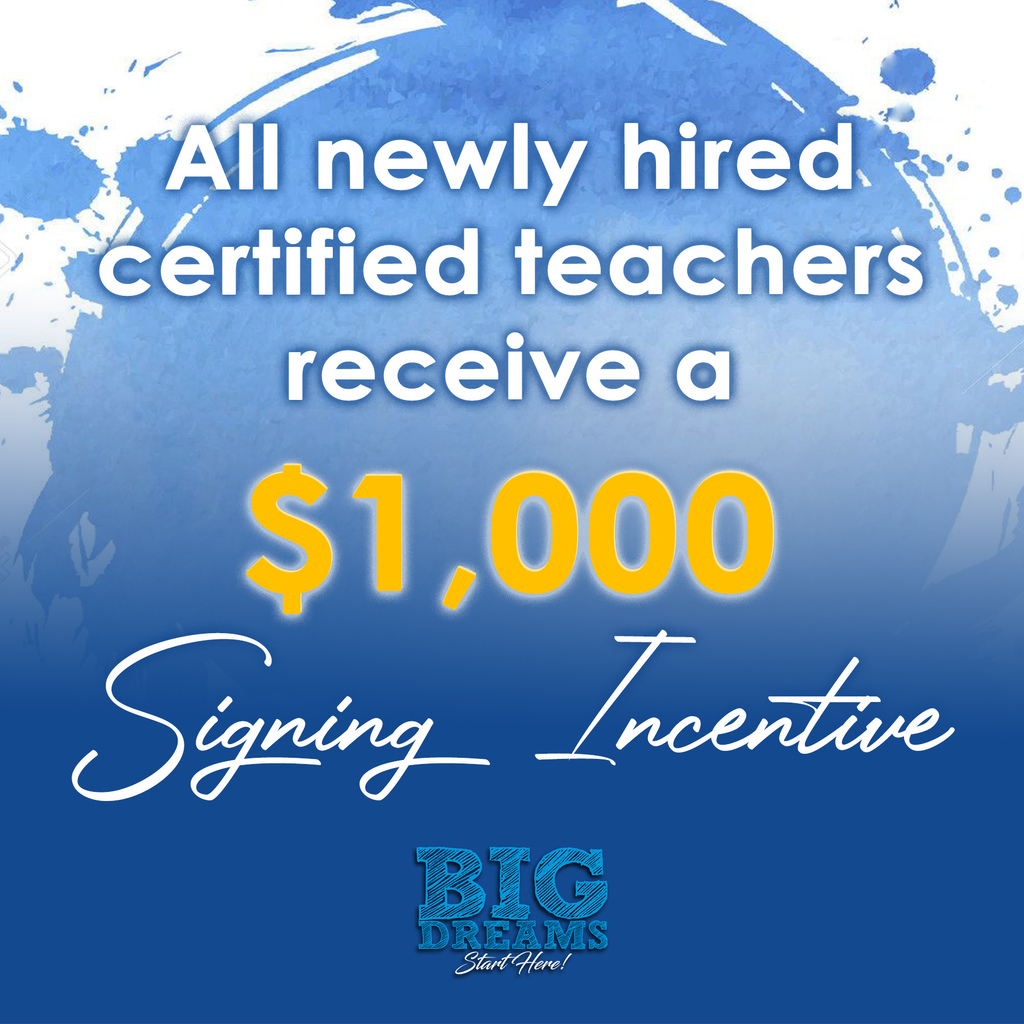 Caddo Schools recognizes this day as one of recognition, restoration and celebration! We hope you celebrate this day that represents freedom. #WeAreCaddo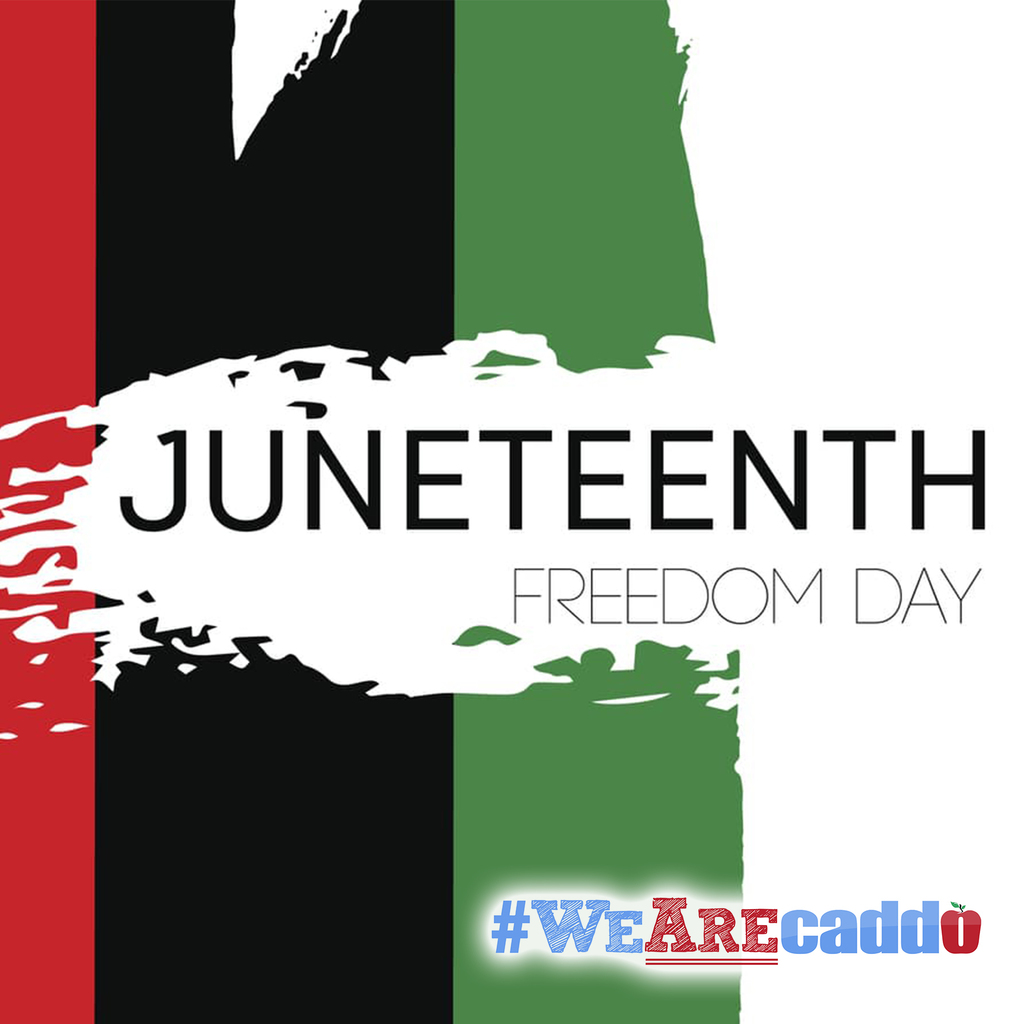 Which summer programs are your children enrolled in? There's hundreds offered in Caddo Parish alone. For a list, follow this link to ensure your children's summer success!
http://ow.ly/a3ab50JoInN
#WeAreCaddo #SummerSuccess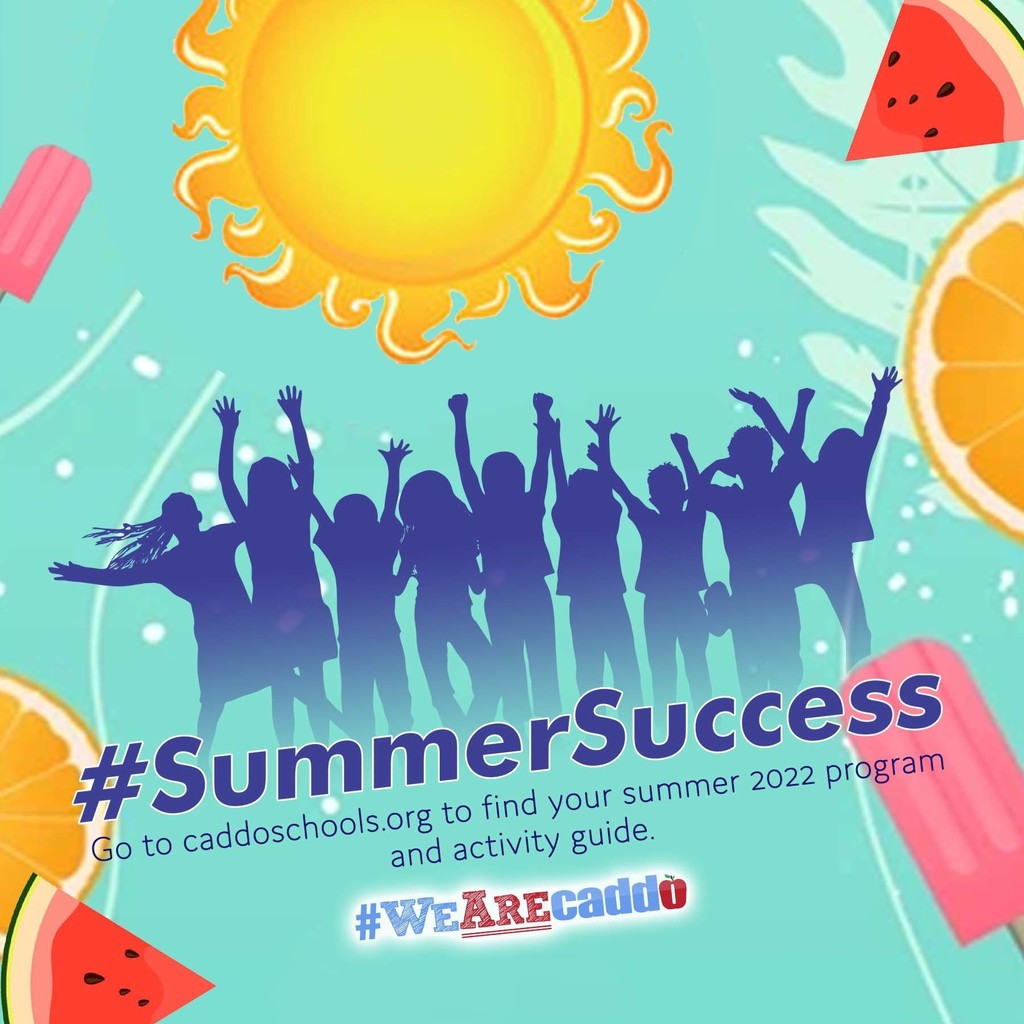 Renewed!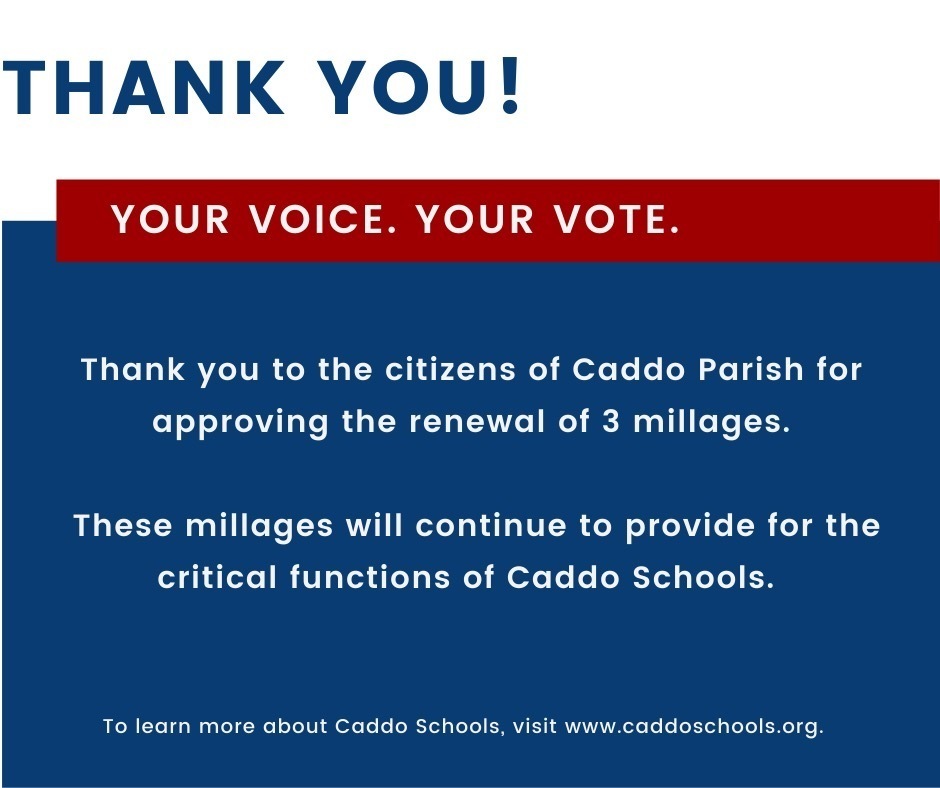 THIS WEEK: Caddo Schools will host its Spring Job Fair and Certification Info Expo. We are looking for: Teachers Child Nutrition Staff Classroom Aides Bus Drivers Secretaries ...to name a few open positions. Tell a friend that Caddo Schools is hiring THIS Thursday!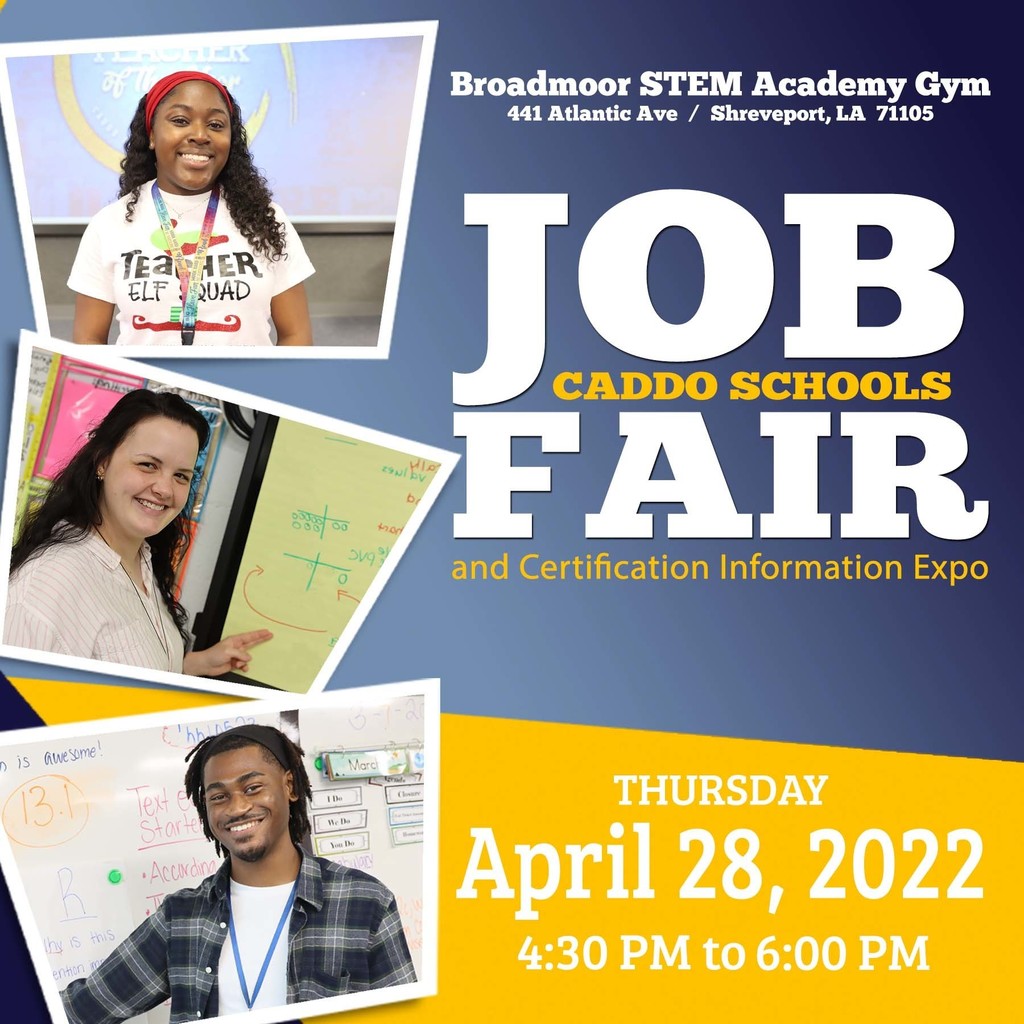 Congrats to this group who competed in the Louisiana Governor's Games this past weekend - the states premier amateur sporting event. Caddo was represented well with a talented team of students who placed second OVERALL in the Elementary Division. #WeAreCaddo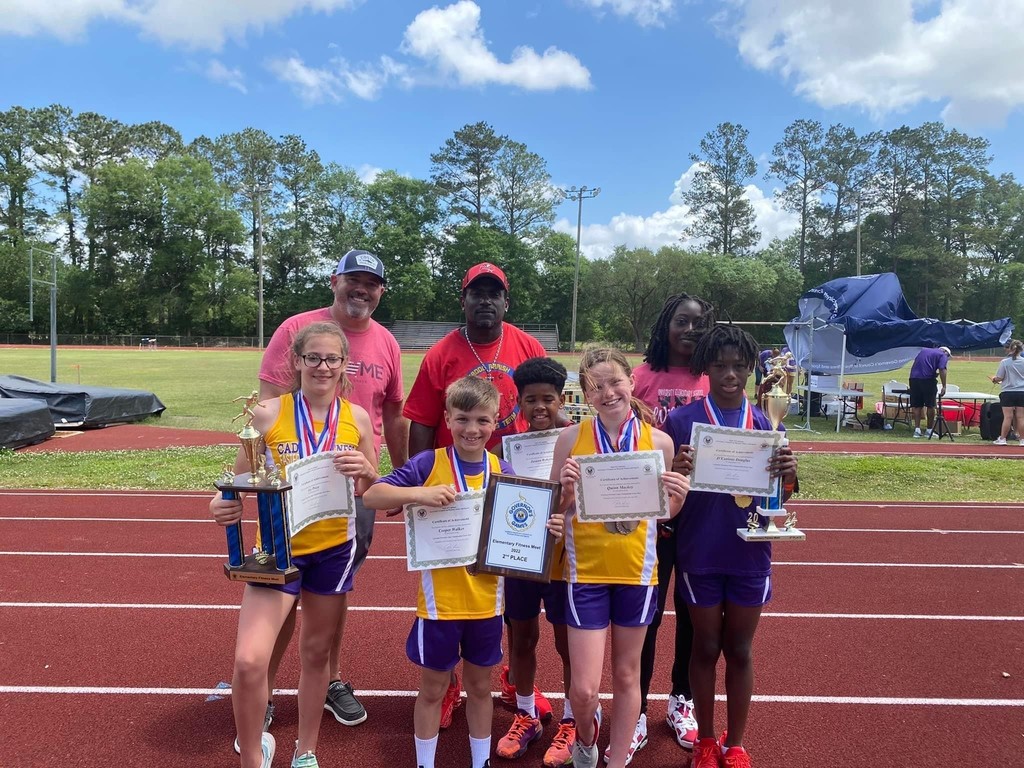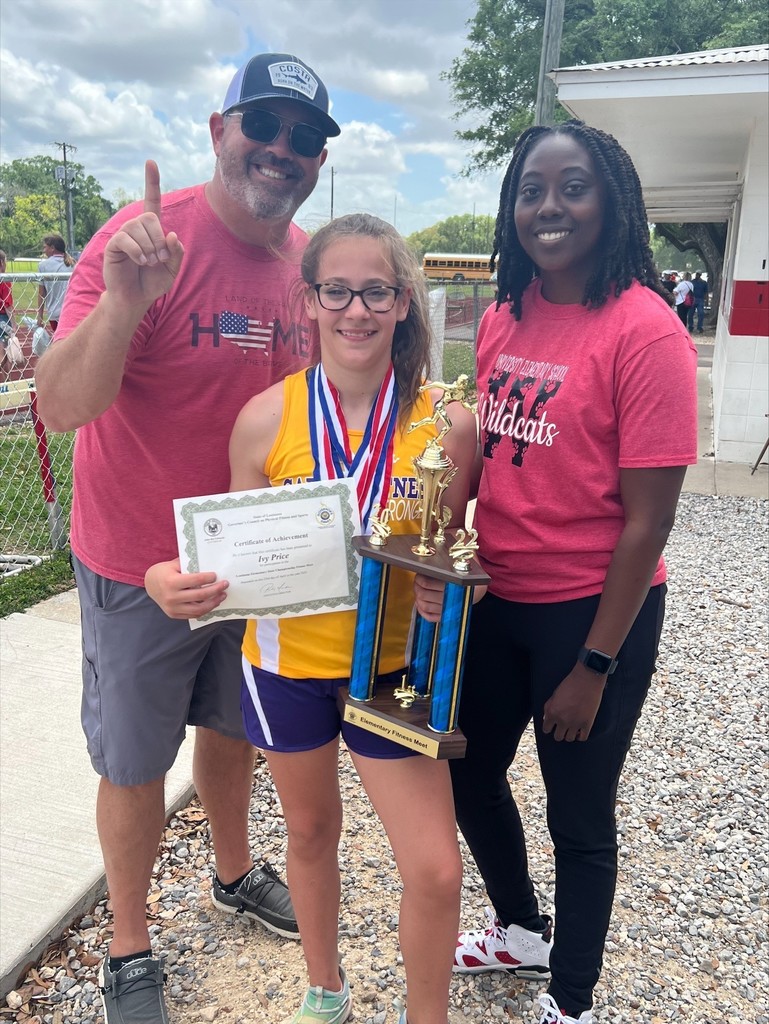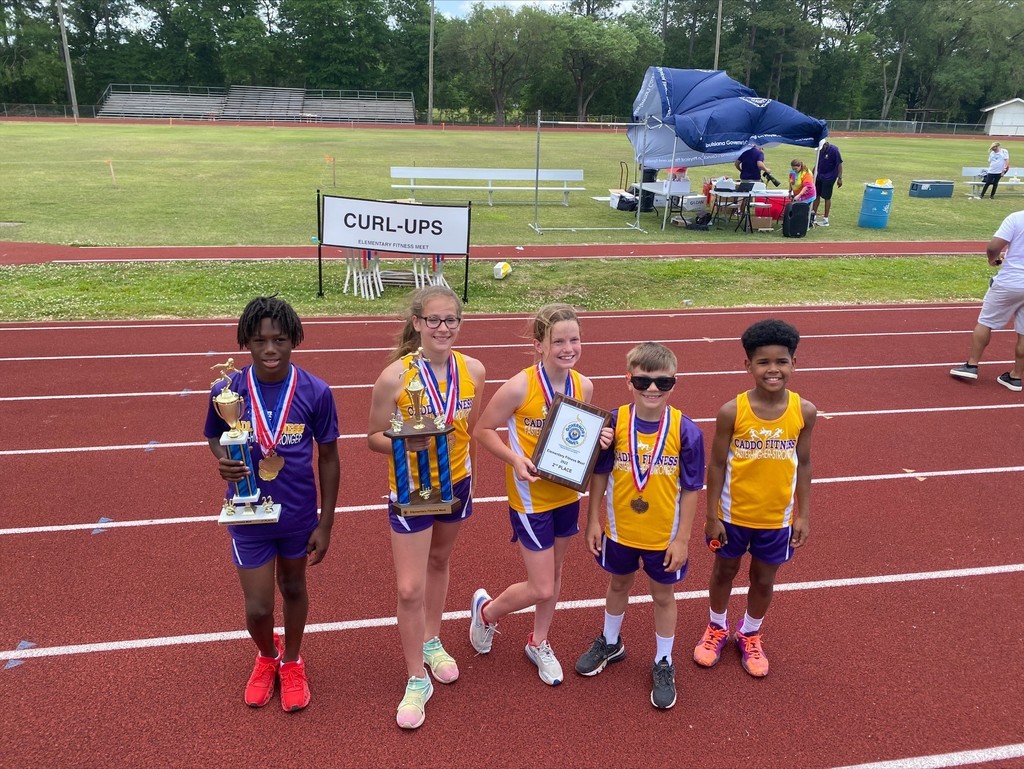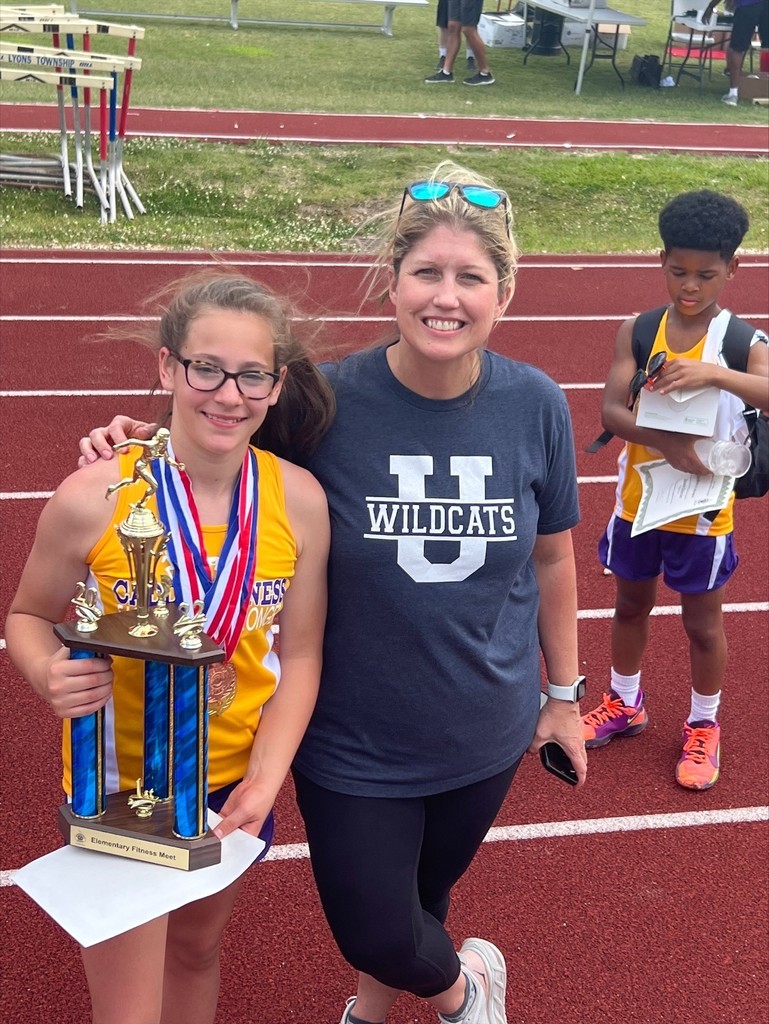 We're one month away from our Spring Job Fair and Certification Expo! Share this upcoming opportunity with someone that would like to work with us! For more information, email
Teachcaddo@caddoschools.org
#WeAreCaddo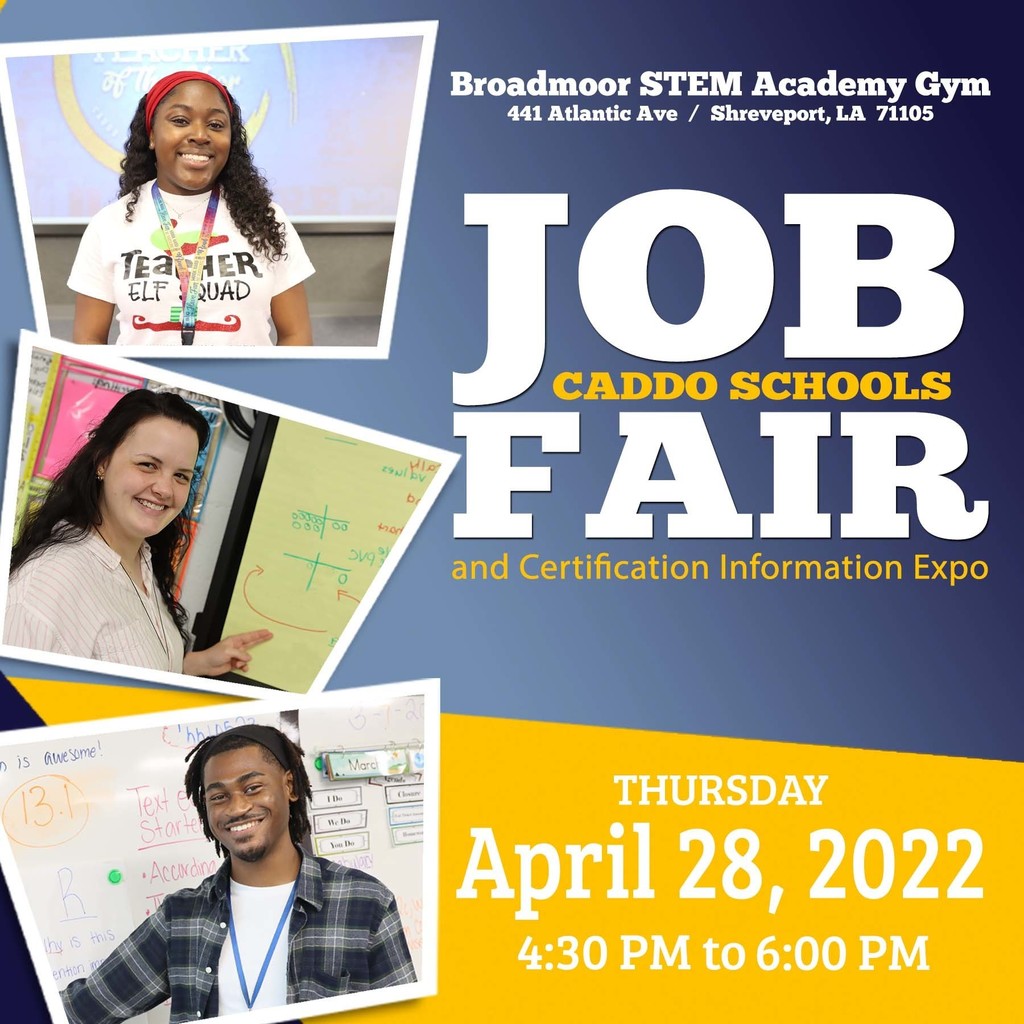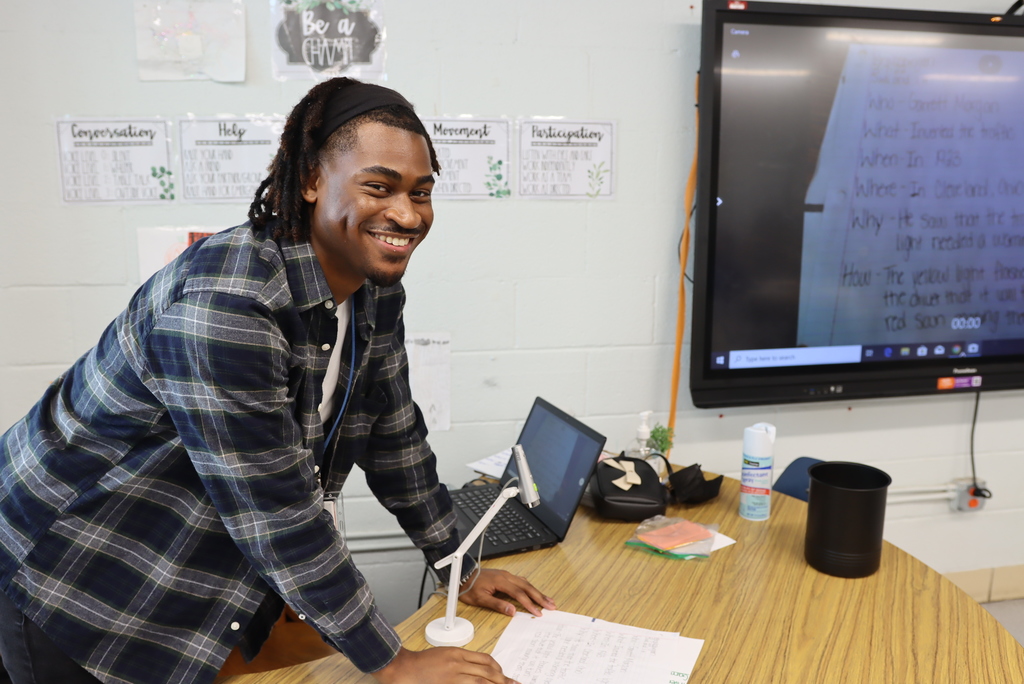 While we salute all our teachers who have answered their calling in the classroom, we recognize that nearly 70% of K-12 educators across the U.S. are women. On this International Women's Day, we send a special thanks to all the women who make Caddo Schools run. We couldn't do it without you! #WeAreCaddo #InternationalWomensDay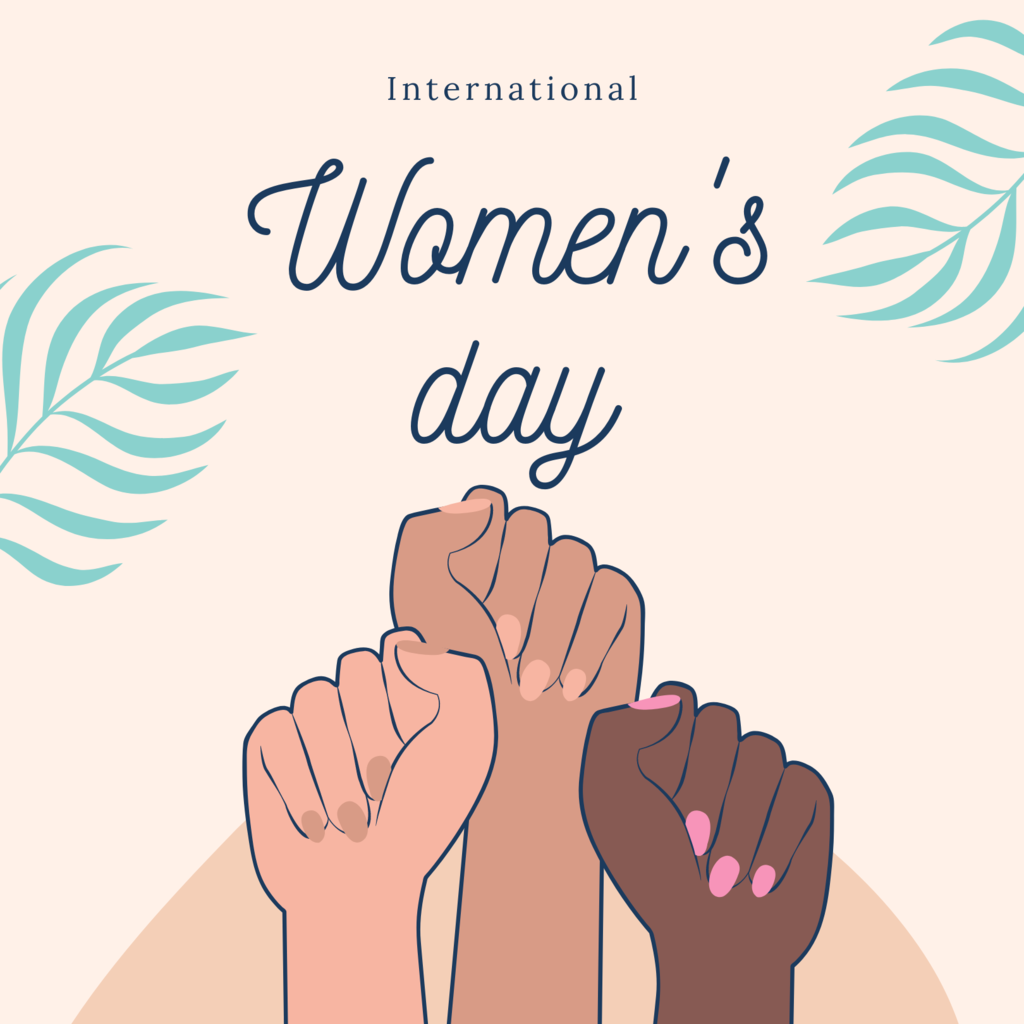 Caddo Teaching Academy is looking for those final candidates to complete the latest cohort. If you have a passion for children and want to serve your community, we want to meet you! Send an email:
teachcaddo@caddoschools.org
or visit Caddoschools.org/careers #BIGDreamsStartHere